There are no quick SEO results
If you get an email promising you instant results that will have your website reaching Page 1 of the Search Engine Results Pages in no time, stop, take a deep breath, and check the delete box because what you're reading is nothing more than an SEO scam.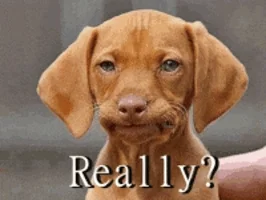 There is no such thing as instant SEO results. SEO is an ongoing and ever-evolving process, and it takes some time before any SEO tweaks made bear any significant fruit. Promises of quick results are obvious signs you're being targeted by an SEO scam artist, who you should avoid at all costs.
SEO success, guaranteed!
There are SEO scam artists who offer guaranteed SEO success for something like $99 a month. As stated above, the art and science of SEO is a process that is evolving by the minute, and to say that any one SEO company can guarantee SEO success is like saying they own Google. And speaking of Google…
They have an insider at Google
Never believe an email from a person or company claiming they have a man (or woman) inside Google who know its algorithms by heart, which they can manipulate to do your website a huge SEO favor.
The fact of the matter is many Google employees have no idea about the exact details of the algorithm. For an outsider to claim that he or she knows more than Google employees is downright ridiculous. Besides, most Google employees aren't likely to risk their careers to give friends random favors. At best, SEO is an ongoing and probably never-ending experiment, and those who are conducting those experiments are those with the most "insider knowledge."
In the end, the claims of these scam artists are nothing more than SEO myths. If you want to bone up on your knowledge of SEO myths so they can't be used against you in any way, check out the infographic below: